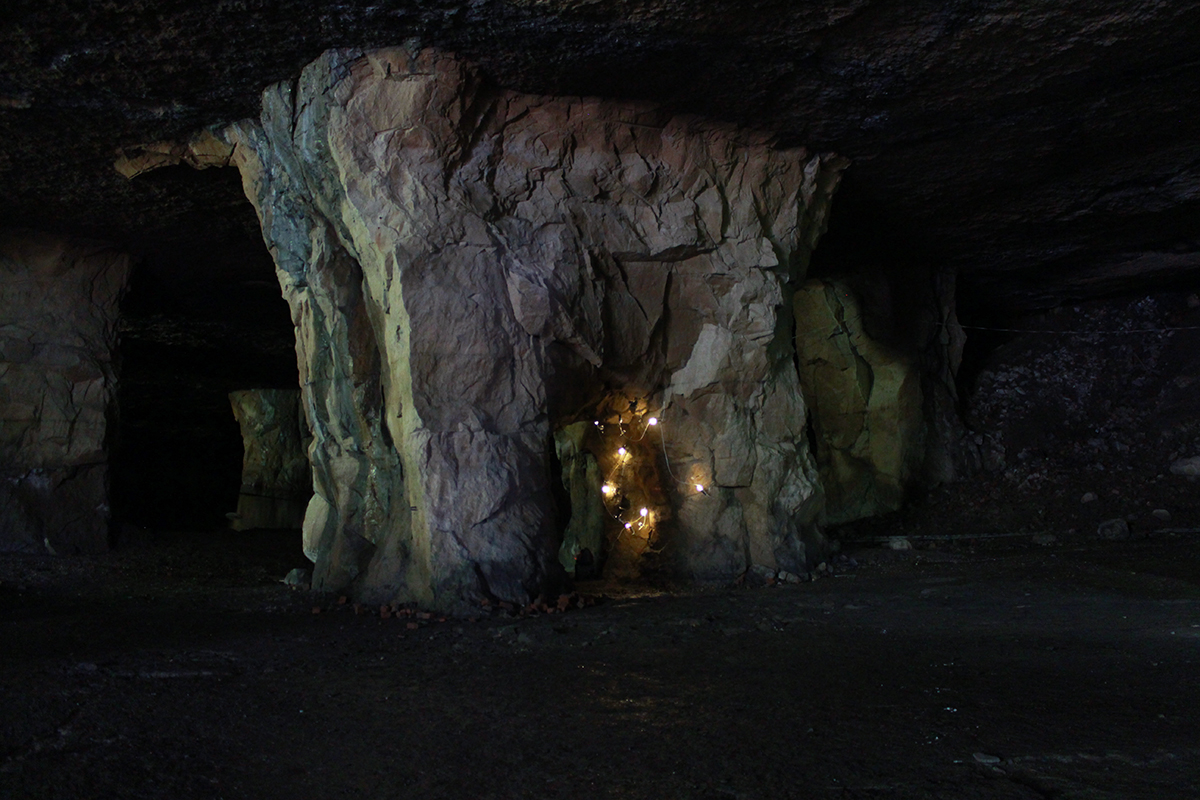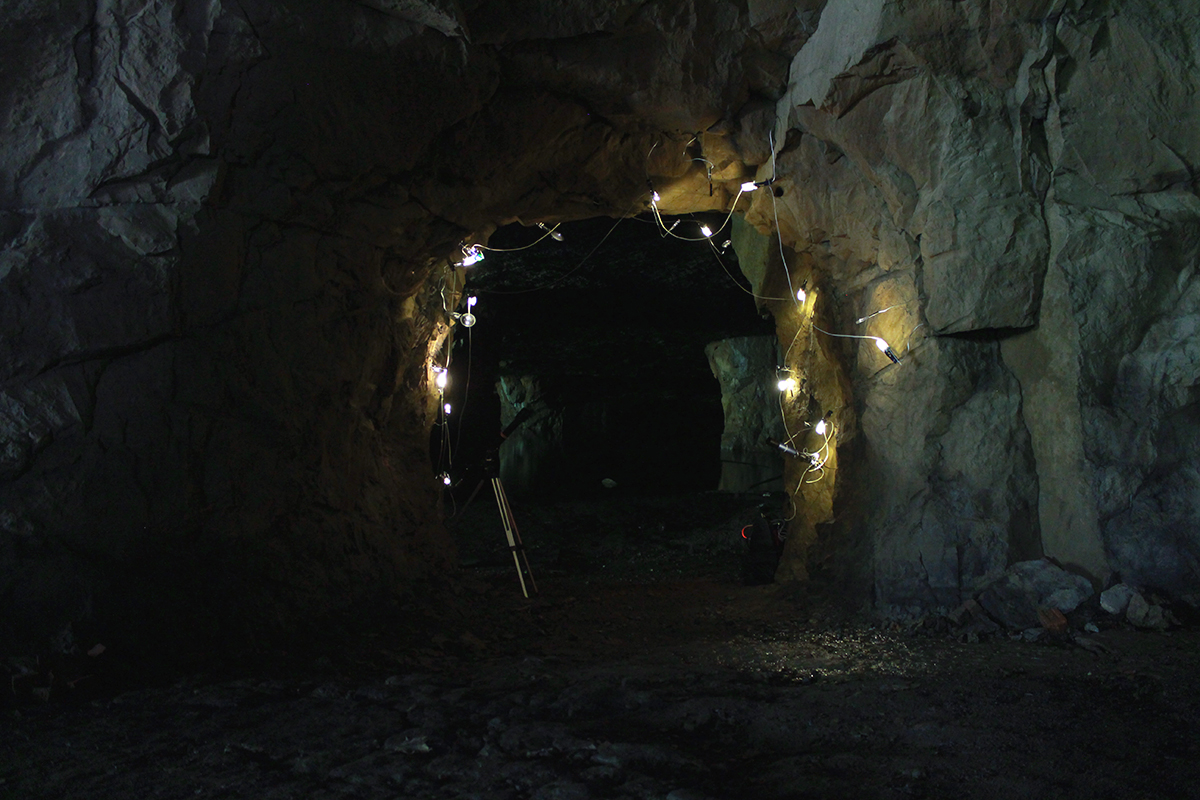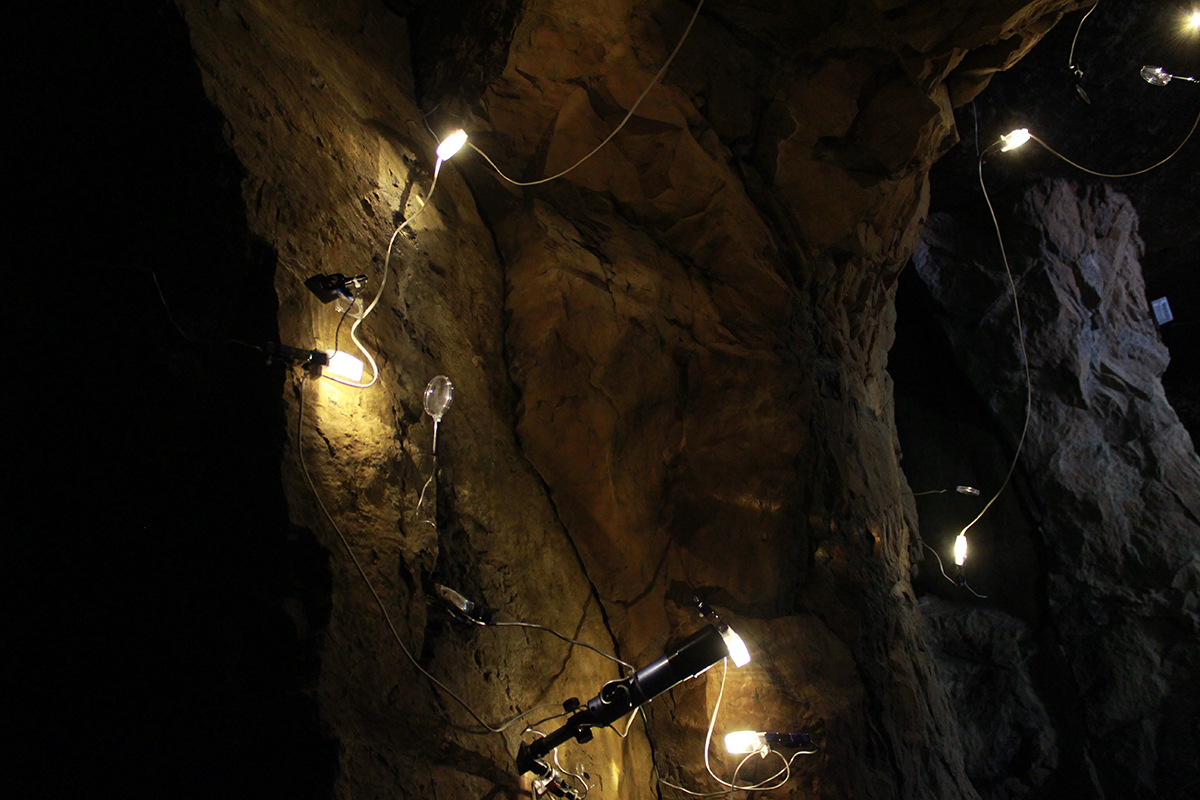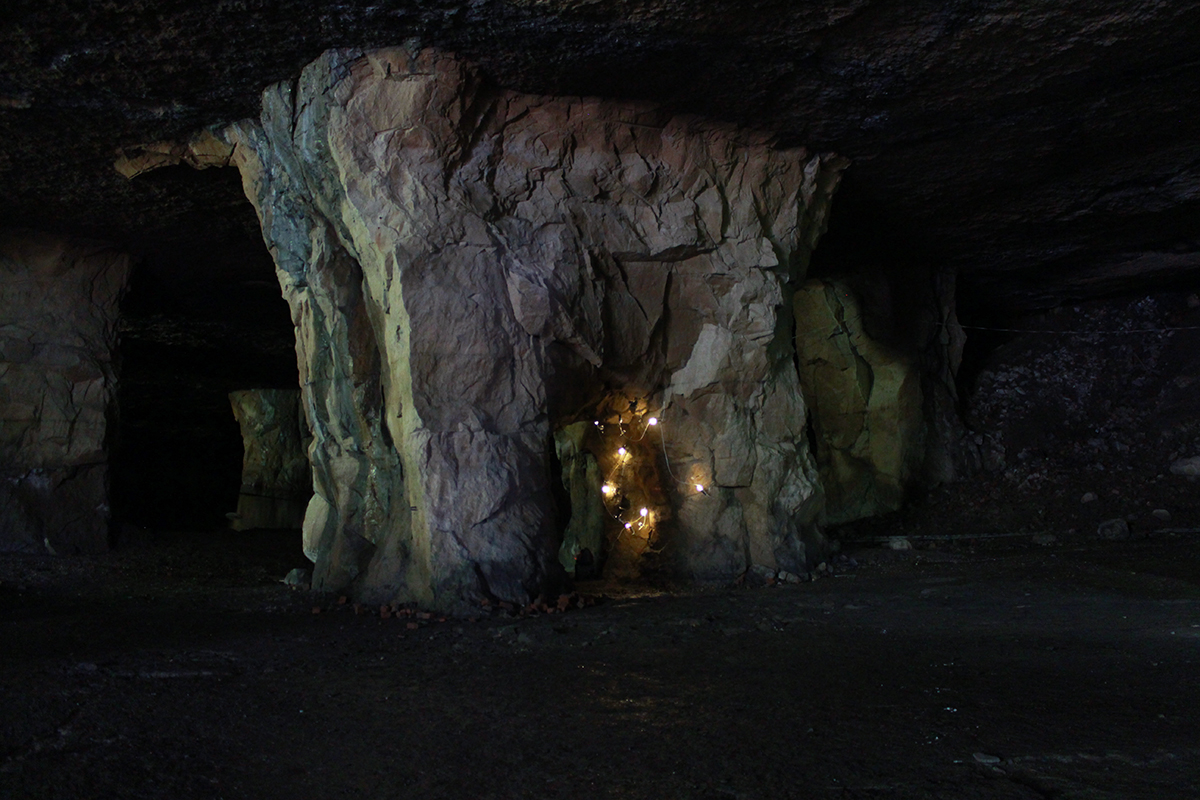 The Origin of the First Night
This work consists of 25 self-actuating night lights along with various magnifying lenses, telescopes and other optical devices. Each night light was set carefully with armature wire to direct its beam to the sensor of another light. When the lights and optical devices were all carefully aligned in succession, the piece would start a delicate loop of pulsating light.
The work was installed in the Widow Jane Mine in Rosendale, NY, in 2015.

Materials:
25 automatic night lights, found telescopes, magnifying lenses, aluminum wire, lamp cord, electric sockets